ARSEN V. BAZIYANTS
Immigration Lawyer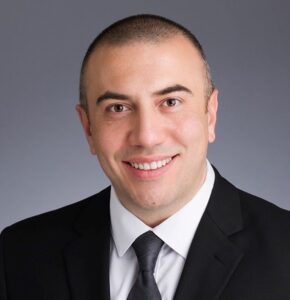 WHY I BECAME AN IMMIGRATION ATTORNEY
Originally from Armenia, I came to America in 1996. I was only 17 at the time, came alone, and had to overcome my own share of challenges. Having personally gone though a long and complicated immigration process made the profession of an immigration lawyer a natural choice for me.

Today that experience as an immigrant serves me in my role as an immigration attorney. It allows me to truly connect with those people who come to see me for legal counsel. As an immigration lawyer who is himself an immigrant I quickly grasp my clients' issues and relate to their concerns.
My clients come from all corners of the world, but when it comes to discussing their immigration issues we really speak the same language and they do not need to explain to me the importance of succeeding in their case.

Once a client told me how he thought that the work of an immigration lawyer in a way resembles the work of an airline pilot. Indeed, some of the immigration journeys on which I "travel" with my clients are long, exhausting and certainly not without occasional turbulence.
When we do successfully arrive at our desired destination – be it a visa issuance, a green card approval or a grant of U.S. citizenship – we find ourselves in that blissful moment filled with relief and excitement, the sense that the ground underneath your feet is finally firm and the possibilities that lie ahead are now many. That moment is part of why became an immigration lawyer.
Click Q&A and Practice Areas to learn more about my practice.